Don't expect only a simple photoshoot with your Bora Bora photographer. This is about So. Much. More! Prepare to gain A LOT from this experience.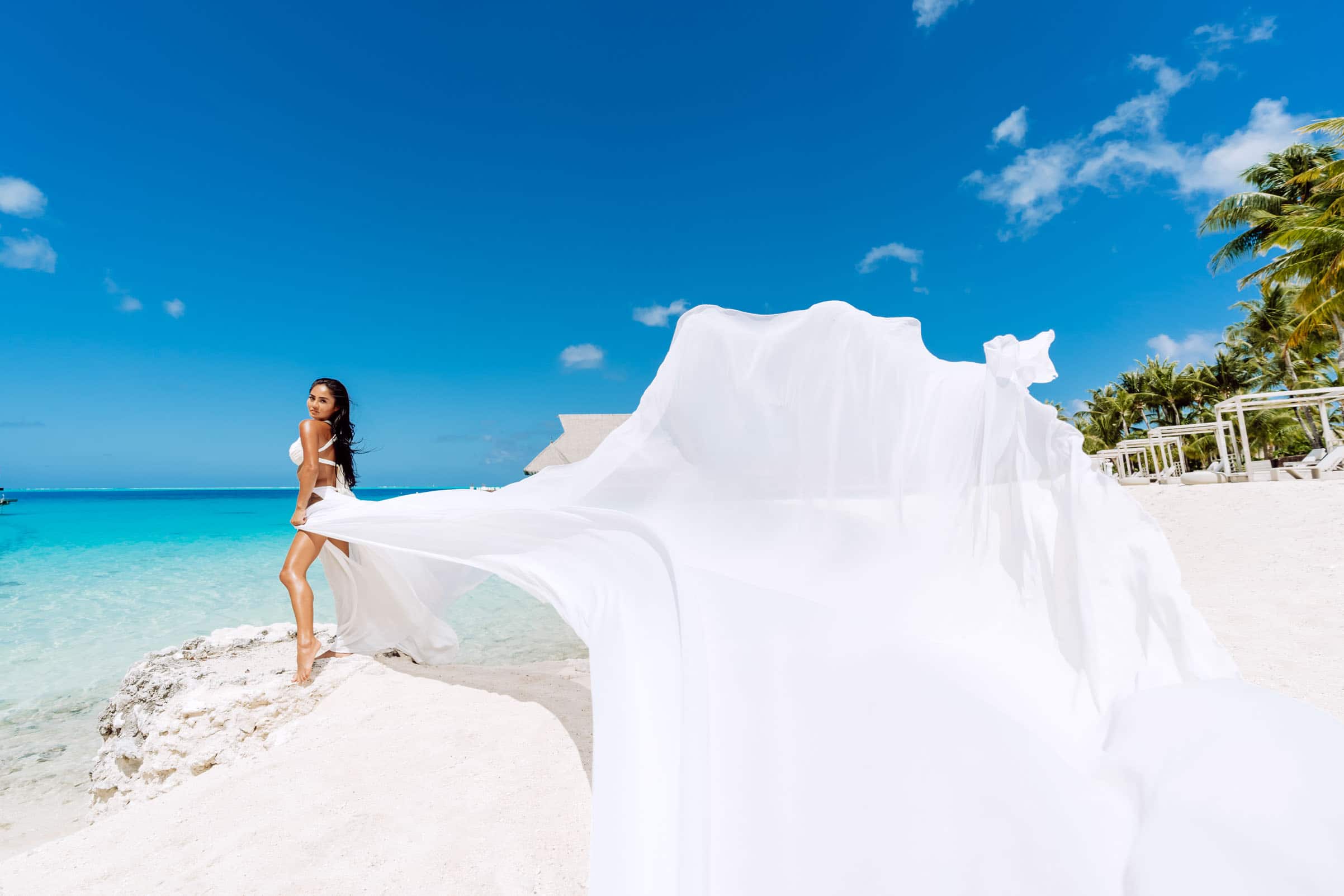 Book your photoshoot & pick a dress
For starters, we'll rent you one of our Bora Bora dresses & help you with the styling. And yes, wearing this amazing dress will give you a massive confidence boost straight away!
Have fun during the photoshoot
Next, we'll teach you to pose like a model, show you the way to let go of fear or any insecurities and help you reveal your best self. An assistant will be present to help the dress fly and most importantly though, we'll have heaps of fun! :)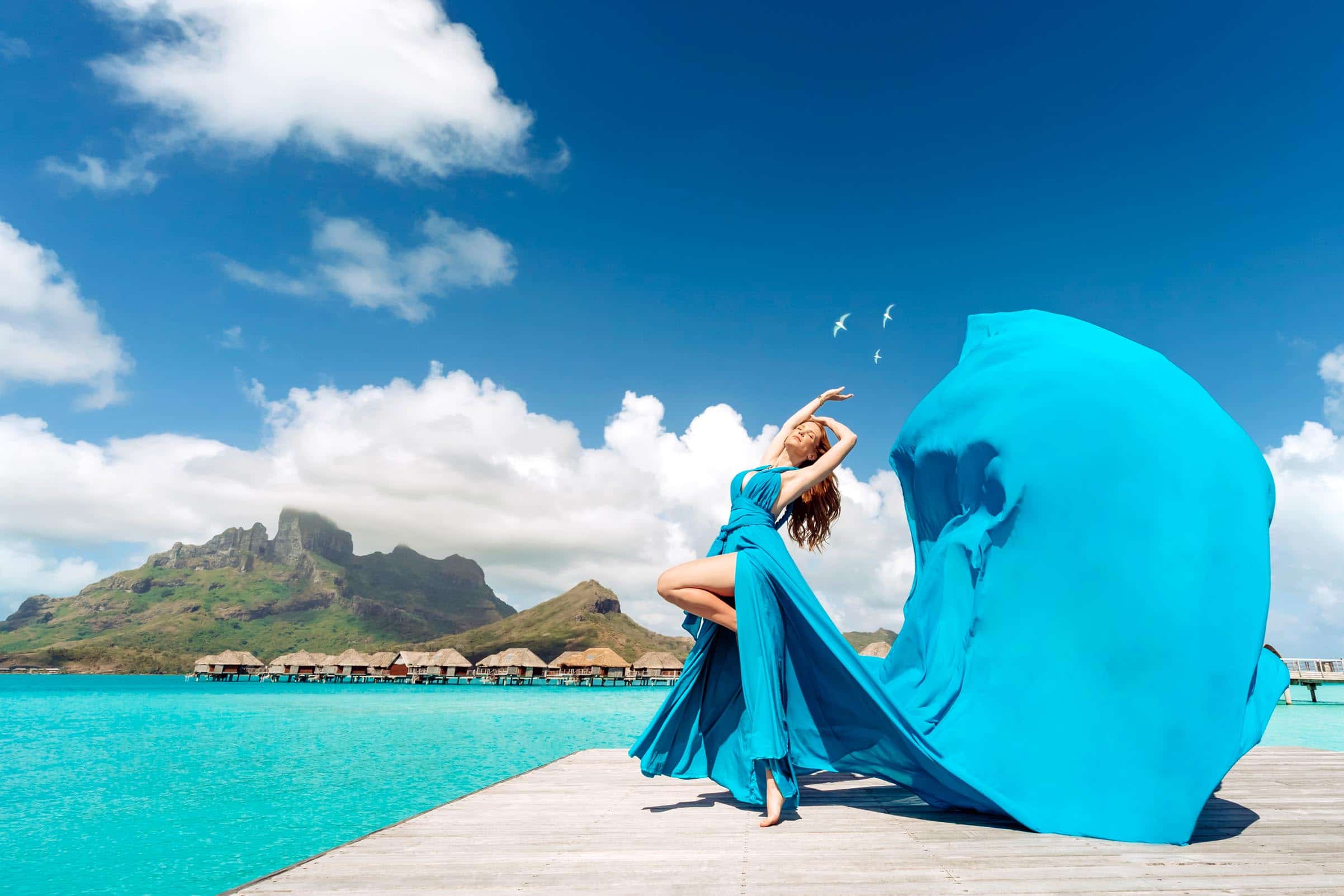 Make your friends jealous
After our beautiful photo shooting experience, comes your end product. Your mind-blowing pictures from the little paradise of Bora Bora! Don't miss the opportunity to make your Bora Bora holiday remarkable!